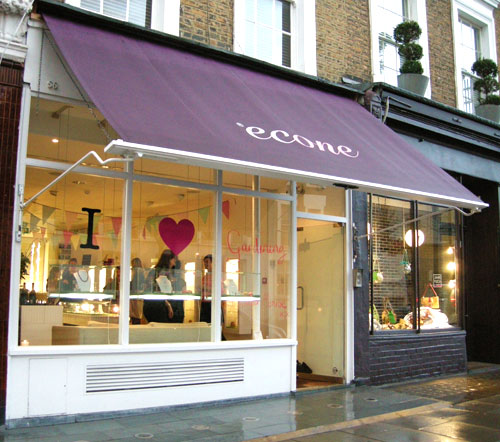 EC One is the award winning jewellery boutique based in Clerkenwell ( EC1) and Notting Hill set up by co-founder and owner Jos Skeates.
"This month has been very busy for us here at EC One. We started with a parcel of gold flown in from Bolivia via a Parisian metal refiner. The gold is very special as it was the first ever Fairtrade and Fairmined gold available and we were fortunate enough to be the jewellers in the world to make something with it. A simple pair of wedding bands were created in our workshop in Clerkenwell and soon after we entered the history books.
It's not only fairtrade gold on offer, the stores carry designs from over fifty uk and international designers as well as our in house workshop. The workshop is actually part of the Clerkenwell store and clients are encouraged to watch one of the trained Goldsmiths as they create bespoke jewellery for them. Unlike the majority of mass produced jewellers we have the ability to work wit a client from the initial design ideas to the finished item.
EC One has worked with Gill at Iris Personal Styling for many years, seeing jewellery as an integral part of her client's outfits the breadth of EC One's eclectic stock allows them to find just the right piece to not only to complement the outfit but their figure aswell. Jewellery can often be the detail that completes an outfit and Gill is able to combine her styling know how with one of the many pieces on offer at EC One or create that special piece. EC One has collaborated with Gill on in store events including a talk on accessorising with different styles of clothes. Clients were shown practical ways to use jewellery with different key looks. Gill's relaxed approach makes these events incredibly informative and enjoyable for attendees as well as the staff from EC One.
Having won the Best Jewellers for Fashion, two years running at the Jewellery Awards we find our collaboration with Gill invaluable with both sides bringing their expertise to help clients create their own look.